Miley Cyrus was the star of Z100's Jingle Ball on Friday night, overshadowing the performances of the other 11 acts. Love her or hate her, there's no denying her pop dominance in 2013. Her performance stole the show and created a lot of buzz.
As soon as she stepped onto the stage at Madison Square Garden, the teenagers in attendance let out screams so loud they may have been heard in nearby Hoboken. Miley Cyrus wasted no time in creating a spectacle, beginning her performance with a high-energy rendition of "Party In The USA." She was joined on stage by a questionable-looking Santa Claus, a person of small stature wearing a silver suit with pointy breasts, and a human Christmas tree. It was a truly festive display that left no doubt about the holiday spirit of the event.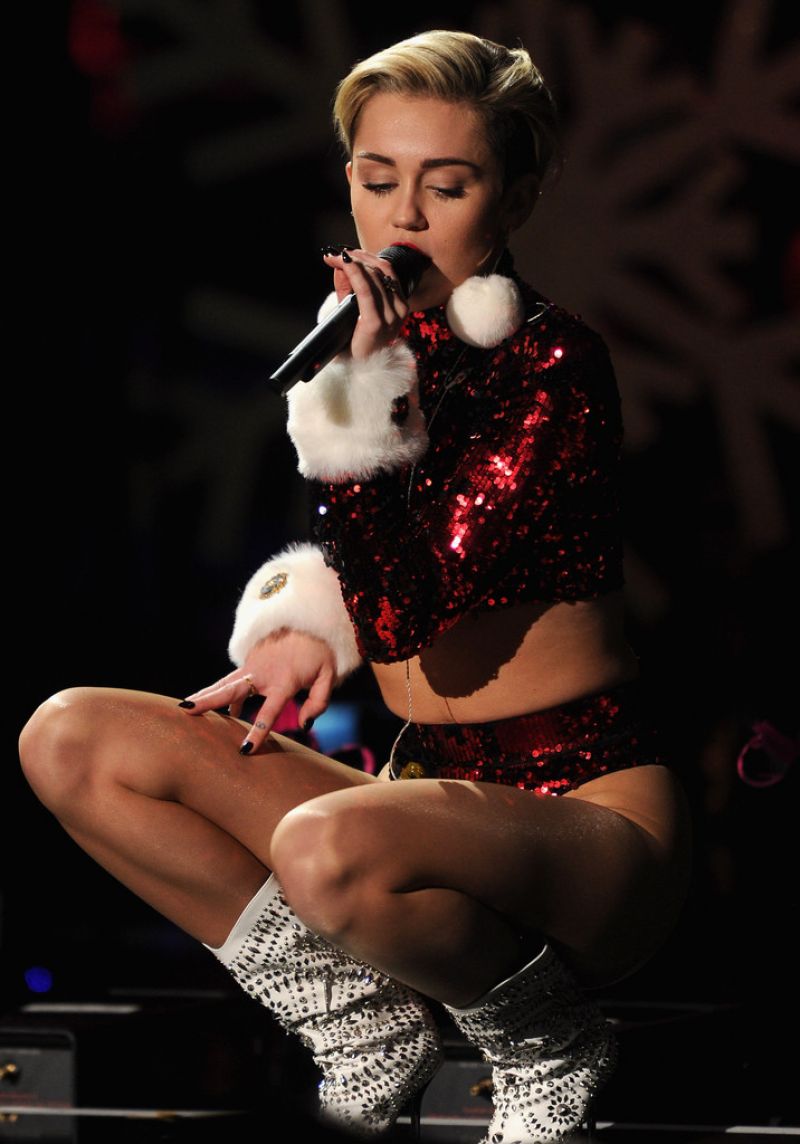 Miley's love for surrealism has played a significant role in her recent surge in popularity. However, she is not solely relying on this aspect of her persona and is wisely showcasing her musical talents as well. Her acoustic version of Lana Del Rey's "Summertime Sadness" and her impressive new single "Adore You" have shown that she is more than just a twerking sensation. Miley is a talented singer, not a mere novelty act. This was particularly evident in her powerful rendition of the final notes of "Wrecking Ball." There is no doubt that Miley's star will continue to shine brightly throughout 2014 and beyond.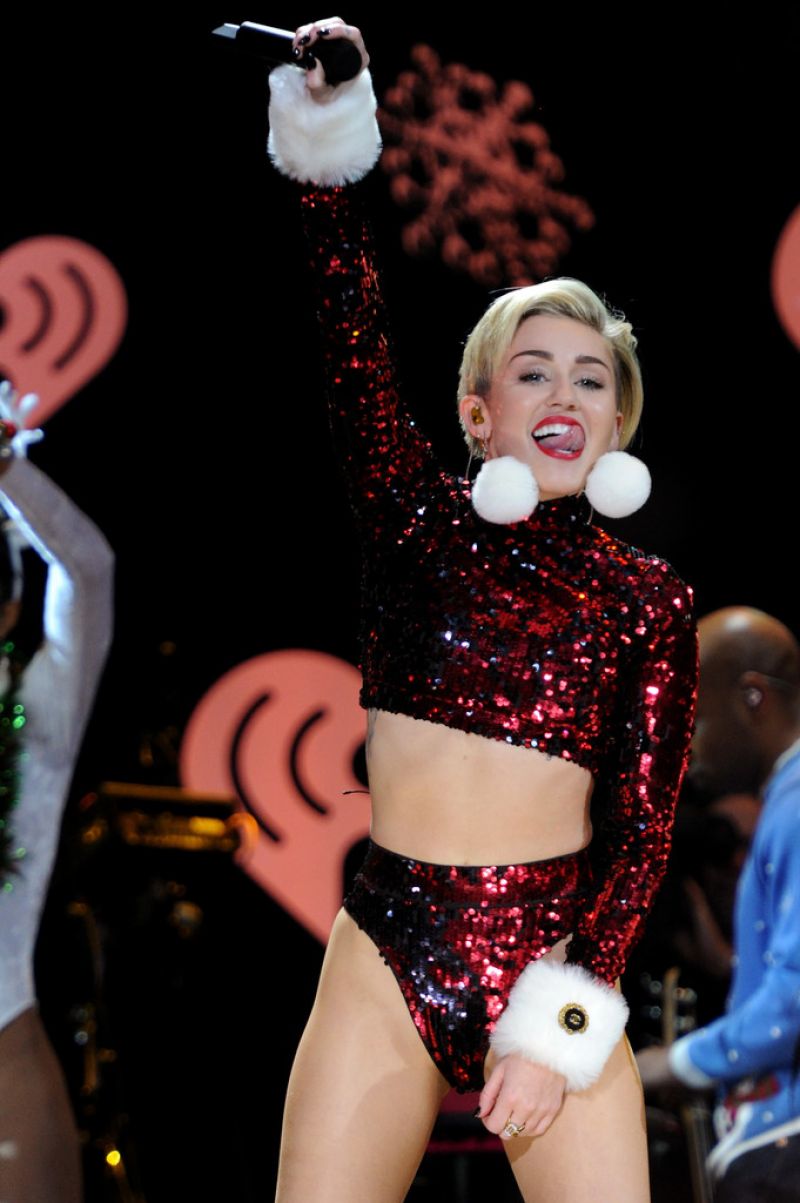 In other parts of the lineup, Macklemore Ryan Lewis proved that their achievements in the past year were well-deserved with an exciting show. They had a particularly energetic rendition of "Can't Hold Us" and a heartfelt performance of "Same Love" which included Mary Lambert and Tegan Sara as guest vocalists.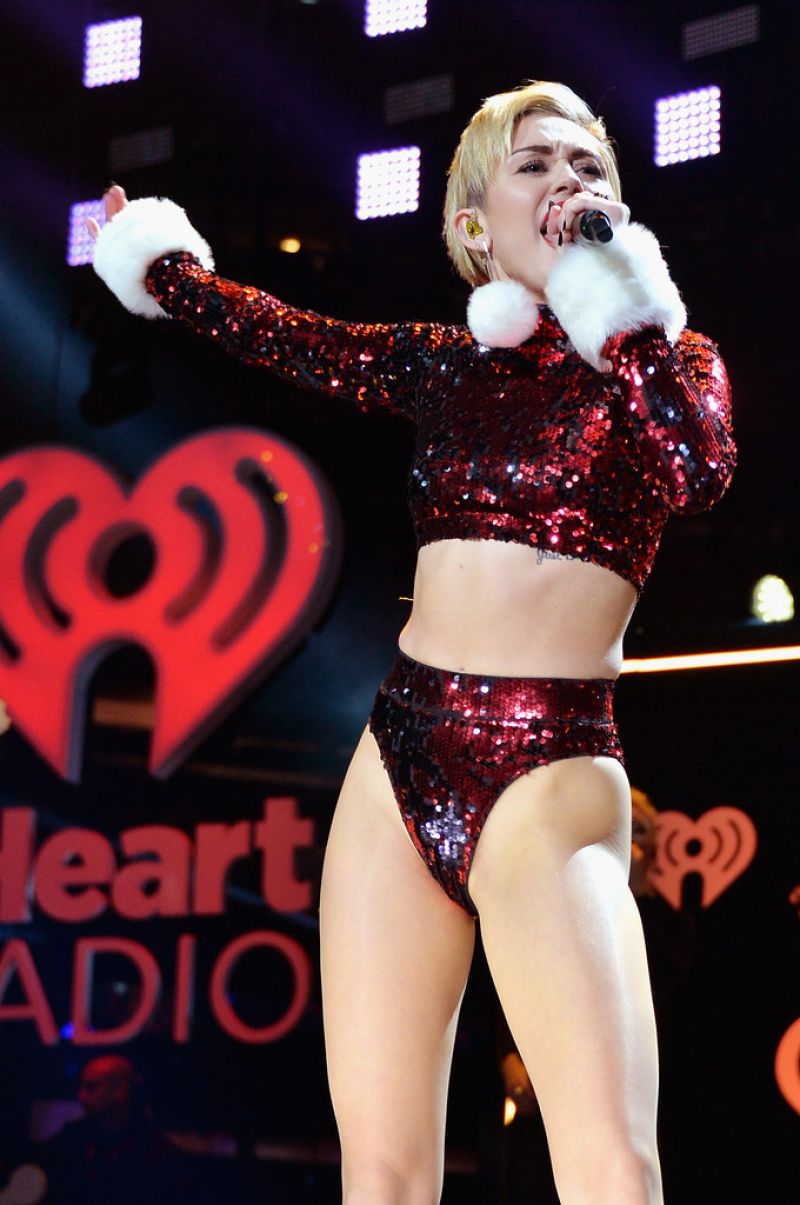 Paramore made a successful transition to mainstream music with their collection of catchy pop punk tracks, such as the hit song "Misery Business." During one of their performances, lead singer Hayley Williams brought a lucky fan from the front row on stage to sing along and the crowd was thrilled.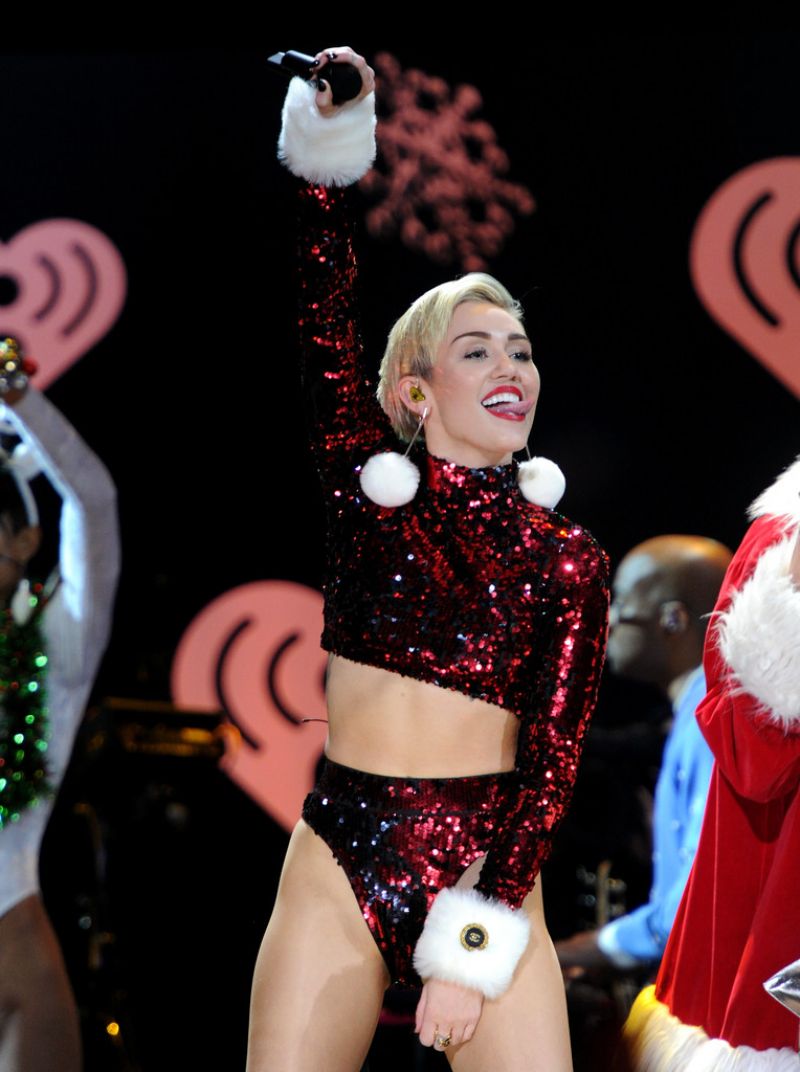 Robin Thicke made an appearance at a recent concert, performing his hit song "Blurred Lines" and a few other songs that didn't seem to excite the audience. This seems to be a recurring theme at his concerts this year. However, it was Pitbull who stole the show, getting the crowd dancing with his catchy dance tracks. Although they may not be intellectually stimulating, Pitbull has the ability to start a dance party whenever he wants. He even joined Enrique Iglesias on stage to amp up the energy in the arena.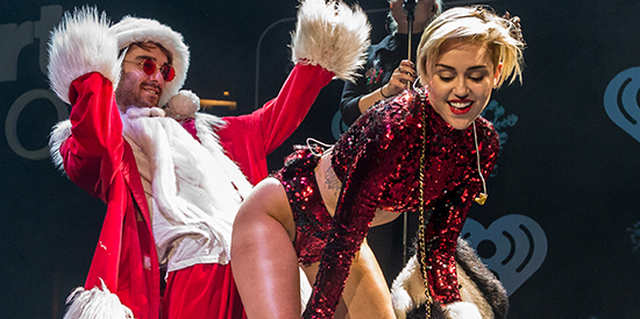 As we went down the list of performances, the atmosphere became less lively. Ariana Grande is known for her outstanding voice, but her songs seemed forgettable. Adding insult to injury, she decided to give a hip-hop twist to Wham!'s "Last Christmas," which was a terrible decision. The result was an unpleasant noise that sounded like a pop disaster and a serious offense to music. It was so terrible that the United Nations should interfere.
Selena Gomez attempted to shed her image as a wholesome Disney actress and embrace a sultry persona on stage, but it wasn't quite convincing. While "Come And Get It" had a catchy beat, the rest of her performance was full of generic dance-pop songs that lacked any real personality. To put it simply, it was disappointing.